Bio
Richard B. Pierre was born in Oakland, California immigrating to Toronto, Canada at the age of nine. Growing up in diverse urban cities provided Richard with a rich set of personal experiences that inform his work. As a multiracial filmmaker, Richard's goal is to tell stories that depict the lives of diverse individuals and their cultures while making films that are deeply personal.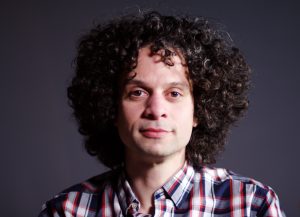 A graduate of Ryerson University's Film program, Richard's professional experience ranges from writing, shooting, editing and directing. Richard's first feature-length screenplay 'Crooked' was selected as a quarter-finalist for the 2009 Nicholl Fellowship, sponsored by the Academy of Motion Picture Arts and Sciences.
Richard's work has been selected for the St. Louis International Film Festival, Festival International des Très Courts, the ReelWorld Film Festival and many others worldwide.  In 2011 he received the Naish McHugh Award for Emerging Filmmaker at the Toronto Urban Film Festival.  His first dramatic 35 mm short film 'The Toboggan,' funded by the Ontario Arts Council, premiered at the 2011 Chicago International Children's Film Festival. In 2012 his first interactive short film 'Far From The Heart' was nominated for a Golden Sheaf Award and he was named a ReelWorld Film Festival 2012 Emerging 20 Filmmaker. He received the 2015 Curtíssima Award for Best Short Under Five Minutes for his film 'The Toboggan' which was made thanks to the generous support of the Ontario Arts Council.
In Post-Production
What Are You? – Documentary
'What Are You' is a short personal documentary that uses interviews and poetic images to explores the lives of multiracial people as they reveal the struggles and challenges of living in a racially divided world. Find out more at whatareyoufilm.com
The Uninvited Guest – Short Film
Funded thanks to the generous support of the Ontario Arts Council.
Development
SouthEnd – Feature
In Other Words – Feature